Travis' favorite Jackson Hole designed / globally tested shape in lightweight, long lasting, environmentally friendly, powerful HP construction. The T.Rice Pro HP is a versatile stick that will allow you to push your limits anywhere on the mountain and is still playful enough to be your daily driver. The perfect resort snowboard from the world's best snowboarder.
TRAVIS RICE'S AWARD WINNING FREESTYLE STICK
UNLIMITED PARK AND ALL MOUNTAIN PERFORMANCE
NEW ALL TERRAIN SHAPE ON A WINNING CHASSIS
BOARD ART BY: Mike Parillo (@mikeparillo)
T-Rice Pro- At some point every human being looks in the mirror and says to themselves... What am I and how did I get here? This visual is my attempt to tell that story and pay tribute to the amazingly complex, intelligently designed, conscious organic machine that we all are.
"Body, mind, spirit and beyond, spend time contemplating the miracle of your existence and honor the source from where you've originated." ~ Mike Parillo
Featured Binding - BMBW Transfer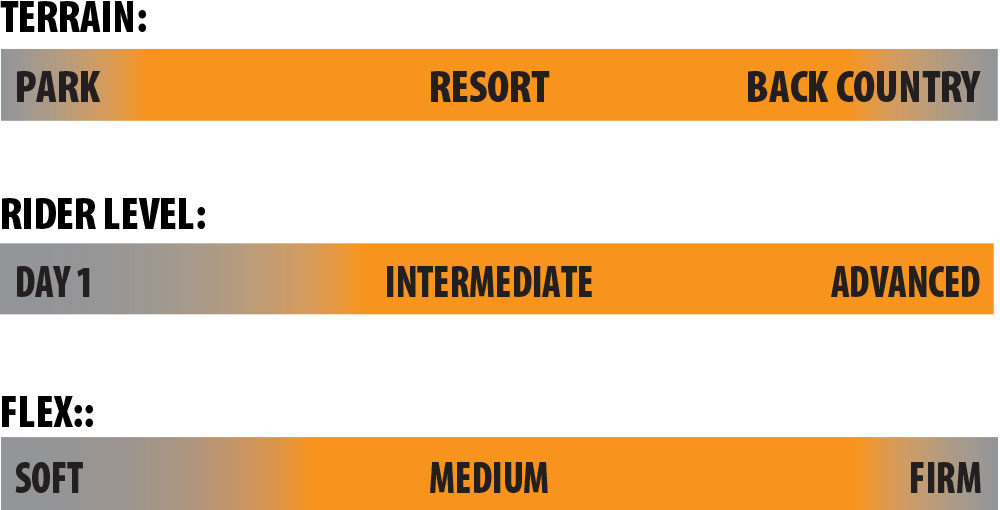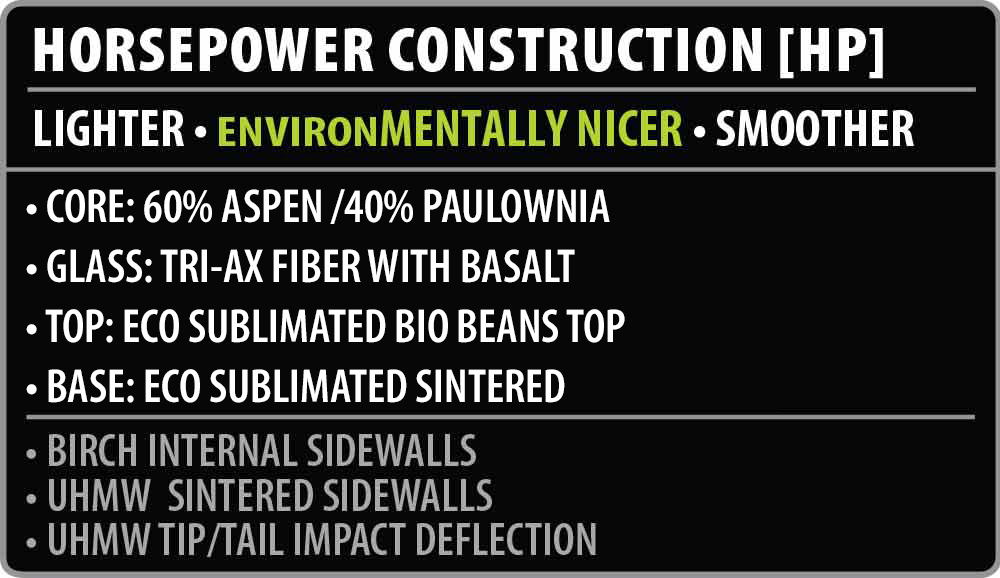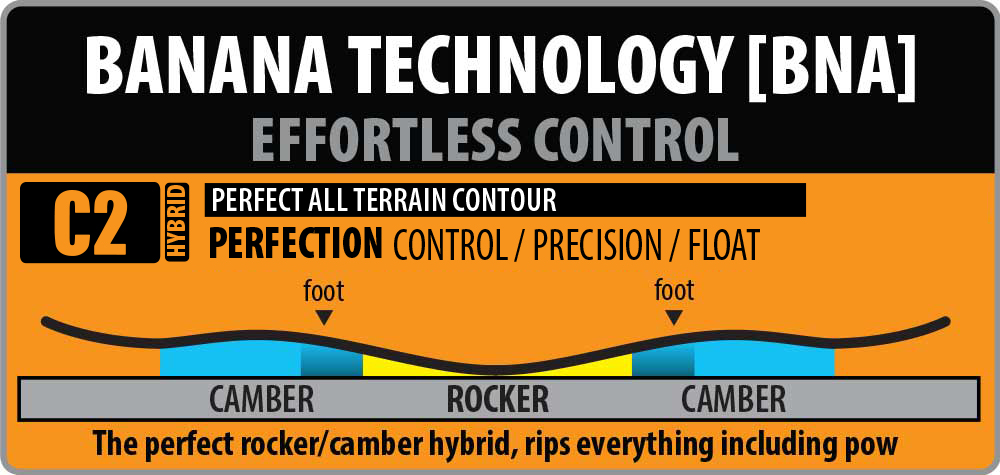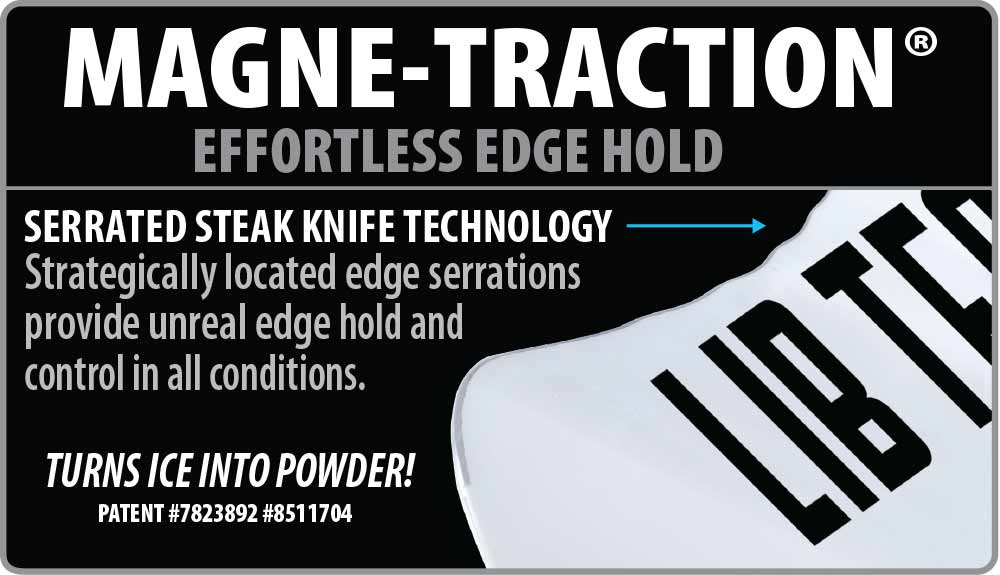 T. Rice Pro Specs
Size

(cm)

Contact
Length

(cm)

Side
Cut

(m)

Nose / Tail
Width

(cm)

Waist
Width

(cm)

Stance


Min-Max / Set Back

Stance


Min-Max / Set Back




(cm)

Flex


10 = Firm

Weight
Range
(lbs / kg)
153
118.5
8
29.5 / 29.5
25.3
20.25"-25" / 0"
51.5 - 63.5 / 0 cm
6
100+ / 45+
155
119
8.1
29.8 / 29.8
25.5
20.25"-25" / 0"
51.5 - 63.5 / 0 cm
6.5
110+ / 50+
157
121
8.2
30.1 / 30.1
25.8
20.25"-25" / 0"
51.5 - 63.5 / 0 cm
7
120+ / 55+
157W
121
8.2
30.5 / 30.5
26.3
20.25"-25" / 0"
51.5 - 63.5 / 0 cm
7
125+ / 60+
159
122
8.3
30.2 / 30.2
25.9
20.25"-25" / 0"
51.5 - 63.5 / 0 cm
7
125+ / 60+
161
124.5
8.4
30.4 / 30.4
26
20.25"-25" / 0"
51.5 - 63.5 / 0 cm
7
130+ / 60+
161W
124.5
8.4
31.1 / 31.1
26.5
20.25"-25" / 0"
51.5 - 63.5 / 0 cm
7
135+ / 65+
164
127
8.5
31 / 31
26.2
20.25"-25" / 0"
51.5 - 63.5 / 0 cm
7
140+ / 65+
164W
127
8.5
31.2 / 31.2
26.7
20.25"-25" / 0"
51.5 - 63.5 / 0 cm
7
145+ / 70+