It's no secret our Eco Impacto construction is rugged and travels amazingly well but did you know we make a high performance shape perfect for energized surf in your back yard or in quality waves from Mexico to Indo?!!
Designed and refined in powerful North Pacific winter conditions by our surf, skate, snow ninja Jeff "Hendo" Henderson, the Nude Bowl features smooth flowing, easy on the eyes / savage in the ocean contours and a rounded pin shape you can count on.
Knife like rails hold through carves, hacks and barrels with precision with a little hidden volume under your chest to get you where you need to be to snag the one you are gonna remember.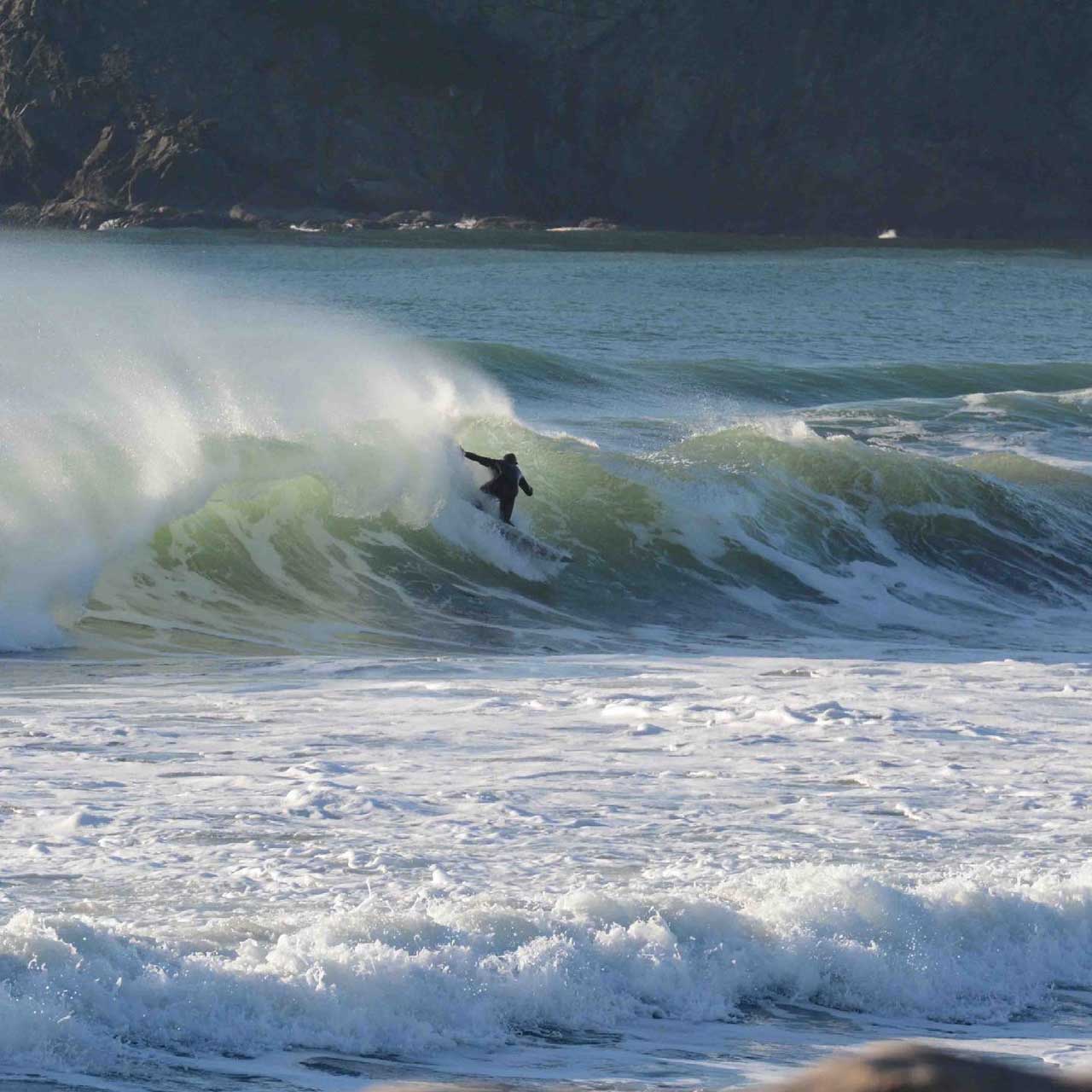 Smooth even rocker flow through the board sets up beautiful full rail carves and tight pocket snaps with a little flip in the nose to help you get through critical transitions.
A single concave speeds water flow through the middle of the board splitting into a double at the front fins and finishes flat for precise release.
The Adventure doesn't begin until something goes wrong but you don't want that something to be your surfboard…
The versatile Nude Bowl was a favorite in smaller sizes on the Chelan River wave and has been a staple performance shape travelling to dream ocean destinations or scoring at home.