Surfy pocket slash blaster
A fast surfy round tail shape that fits perfectly into the pocket for a smooth easy trim. The smooth round tail plan shape allows aggressive carving and unbelievable control. A flat rocker and mellow concave and dynamic "up rail" entry to hard edge exit, make the Yachtsea fast, agile and catch free. Lib Tech's smooth riding rugged construction gives you pure surf feel without the constant ding worry. A Bend river wave favorite!
What are B-Grades?
TECHNOLOGICALLY TOUGHER - environMENTALLY NICER!

NEW! FOC II FIN BOX SYSTEM

FCS II compatible!
Two Tab compatible with 1/2" fin adjustability for precise tuning of your boards surf characteristics
Stronger and lighter box
MAGNESIUM FIBER

Tough & Resilient!
High impact and break strength fiber
Great rebound / memory
BASALT FIBER

Smooth & Strong!
Pure additive-free mineral fiber
Natural dampening properties
Break and impact resistant
CARBON POWER SPINE STRINGER

Dynamic energy & long lasting flex
Tension spread to carbon fiber
Rebound energy return
Perfect flex tuning
NITROGENECELL FOAM

Strong, Light, Waterproof
Environmentally friendly nitrogen blowing agent
Elliptical engineered cells act like a column providing stiffness from top to bottom and "nerf-like" elasticity in side impact
Recycled: 25-40% recycled content, 100% of off cuts recycled
HEXZYLON FIBER FOAM SKIN

Strong & Smooth!
Smooth riding vibration absorption layer
Impact and ding resistant
BIO-MATRIX RESIN

Strong & Nice!
Low VOC glycerin based chemistry
Surfs smooth like a new polyester board
Longer lifespan than epoxy
ELASTO PERIMETER DAMPENING FIBER

Smooth & Strong!
Flex control, pop, precision
Impact resistant
SPROCK BLOCKS

Crush & dent resistant!
Strong
Poppy
New carbon red (*Funnelator)
*FINS INCLUDED
Quad Wake Surf Fin Set
Two single foil lead fins. Size 4 1/4"
Two double foiled "nubb" trailing fins. Size 1 5/8"
(models: Air'n, Yacht Sea, Manna Tee)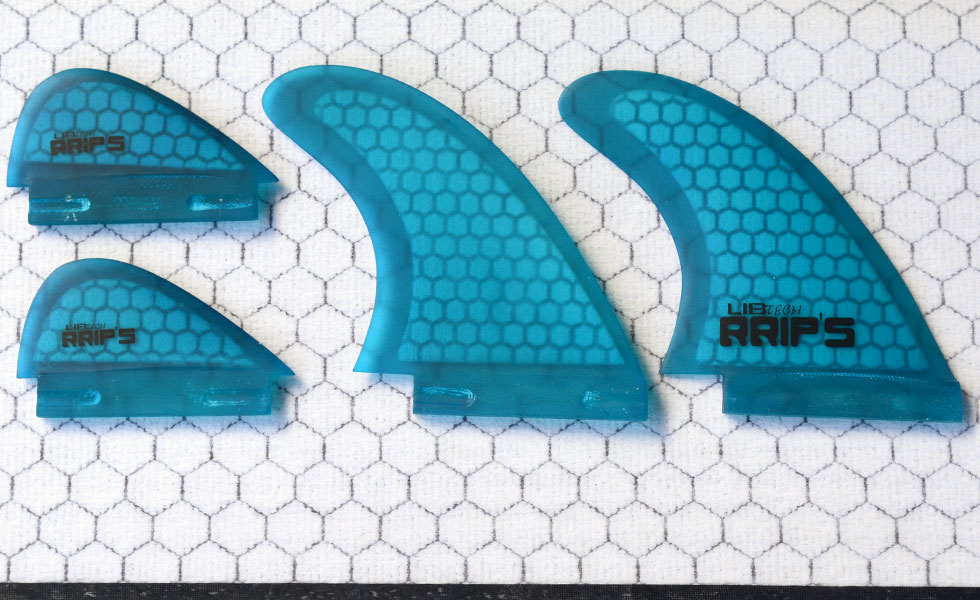 Board Specs
Length
Width
Thickness
Volume
Weight Range
4'9"
20.0"
1.85"
20.9 cl
100-200 lbs
5'0"
20.75"
1.95"
24.0 cl
160+ lbs